Salt Lake City Property Management
Let us manage your Salt Lake City Rental Property
You have nothing to lose, except another month's rent.
Our modern leasing flow allows us to market vacancies quickly, find quality tenants, and sign commercial grade leases in record time. As a full service Salt Lake City property management company, our team is responsible for taking care of all aspects of managing your rental(s).
How much rent can you get for your investment?
A property consultation helps you make data-informed decisions about your rental, including rate estimates, housing trends and other key information so you can invest and manage your property more wisely.
Get Optimized Rental Value for Your Property
Gain Crucial Insight into Current Housing Conditions
Determine Your Cash Flow from Monthly Rental Value
Start getting the returns you deserve today!
Inquire About Our Services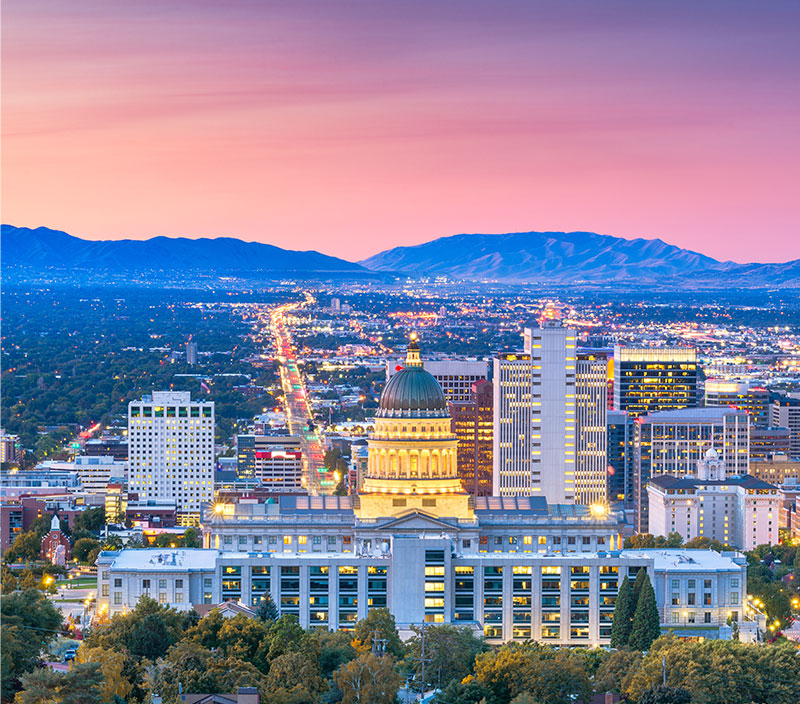 Discover Salt Lake City
Salt Lake City is the capital and the largest municipality in the State of Utah. Salt Lake City is home to large employers in the state such as the University of Utah, Delta Airlines, Zion's Bank. It is also the worldwide headquarters of the Church of Jesus Christ of Latter-day Saints.
Salt Lake City is the heart of Utah and has a city life and entertainment that appeals to all ages and demographics. With more than 208,000 residents the city also has a diverse variety of housing from high rise condos to university dorm rooms as well as single family residential homes. Many smaller adjacent communities such as Murray, Cottonwood Heights, Midvale, South Salt Lake and Millcreek are also sometimes referred to as the greater Salt Lake City Metro.
The demand for housing has remained strong, even through the downturn in 2007. In fact, Salt Lake City has more than 40,000 renter households with less than 2% vacancy. Salt Lake City was reported by Forbes as one of the top 10 cities in Utah in which to own an investment property in 2019.